Southwark College hosted a Careers and Jobs Fair, welcoming employers from a wide range of industries who showcased careers in their team to over 250 learners who wanted to learn more about jobs available in the local area.
The Careers and Jobs Fair provided young people and adults with the opportunity to meet with business from across London, including representatives from Informa, Healthwatch, Groundwork, Guy's and St Thomas' NHS Foundation Trust, Metropolitan Police Service, Fire Service and Fire Cadets, D&D London, Hilton London Bankside, Anjunabeats, At The Heart UK, The Brokerage Citylink, Mace Group, Southwark Works and Education Development Trust.
The Fair also welcomed universities to the event to talk about their Higher Education courses, including the London School of Osteopathy, London Southbank University, London Metropolitan, City University, Greenwich University, University of East London and University of Westminster.
Throughout the day, guest speakers provided insights on how to get into their industry and the various roles that make it up, providing information and advice to learners who are studying in their field. The College's own Employability Hub also hosted a packed panel session on interview preparation.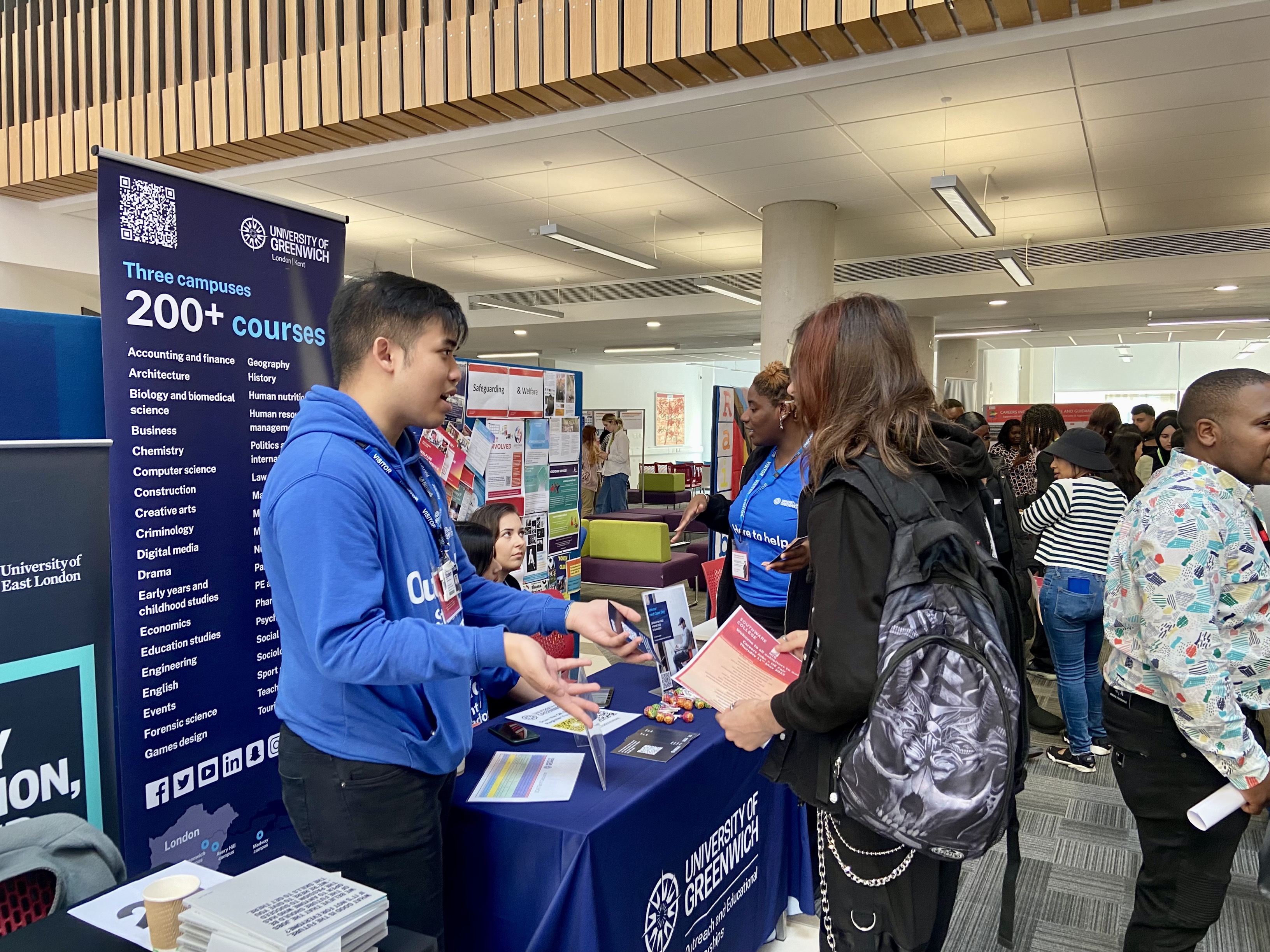 Vanessa Pinto, from the charity, At The Heart UK, said: "The Careers and Jobs Fair has been very well organised and a great opportunity for us to meet with young people and adults who are studying and want to progress in a career with us in the future. They have really engaged with us; it has been a great networking opportunity for them and us. The teachers have also been amazing and interested in what we could offer for their learners. We can't wait to come back for the next one."

Safa Nuh, who is studying ESOL at Southwark College, visited the event with her class. Safa said: "I really enjoyed attending the Careers and Jobs Fair and received some very useful information today. I want to go to the University of East London and study to become an occupational therapist so being able to meet them has given me a great deal of knowledge about the learning the requirements needed to be successful in my UCAS application and this field of study. I am feeling very excited for my next steps!"
Nadira Rahman, a Health and Social Care student at Southwark College, said: "I enjoyed the careers event today, it was a great opportunity to mingle and explore our options. The event was insightful and gave me the opportunity to speak with a representative from the NHS who talked me through careers in project management, which was inspiring."
Jane Button, Principal at Southwark College, said: "One of our aims at Southwark College is to ensure that our student are able to access the best career opportunities our great city can offer them. This Careers and Jobs Fair has been a great success, and a fantastic opportunity for young and adult learners to meet with employers and universities to find out more about the career pathways, employment and apprenticeship opportunities available to them. I would like to thank all the representatives who attended for providing their insights and valuable advice and the staff and students who work hard to create such a great event."
Southwark College's Careers service offers information, advice and guidance, support with CVs and personal statements and provides the opportunity for learners to hear from external speakers to support them to achieve their future goals and aspirations. Find out more at southwark.ac.uk/careers.