Creative Arts students from Southwark College produced a stunning exhibit as part of their final project to commemorate the completion of the academic year, which was open to the wider student body, staff, and the public.
The Creative Arts Summer Show is part of a threefold event organised to highlight and celebrate young talent in Southwark, including work from all course levels in a range of disciplines, Drama, Dance, Music, Media, Art & Design and Fashion.
The artwork on display included a Level 3 Games Design stand, where visitors can play games designed by the students; short films produced by Level 2 and 3 filmmakers, which were projected on display screens throughout the exhibition; and a selection of Level 3 Art & Design thought-provoking artwork and Fashion pieces were also displayed on the gallery style set up.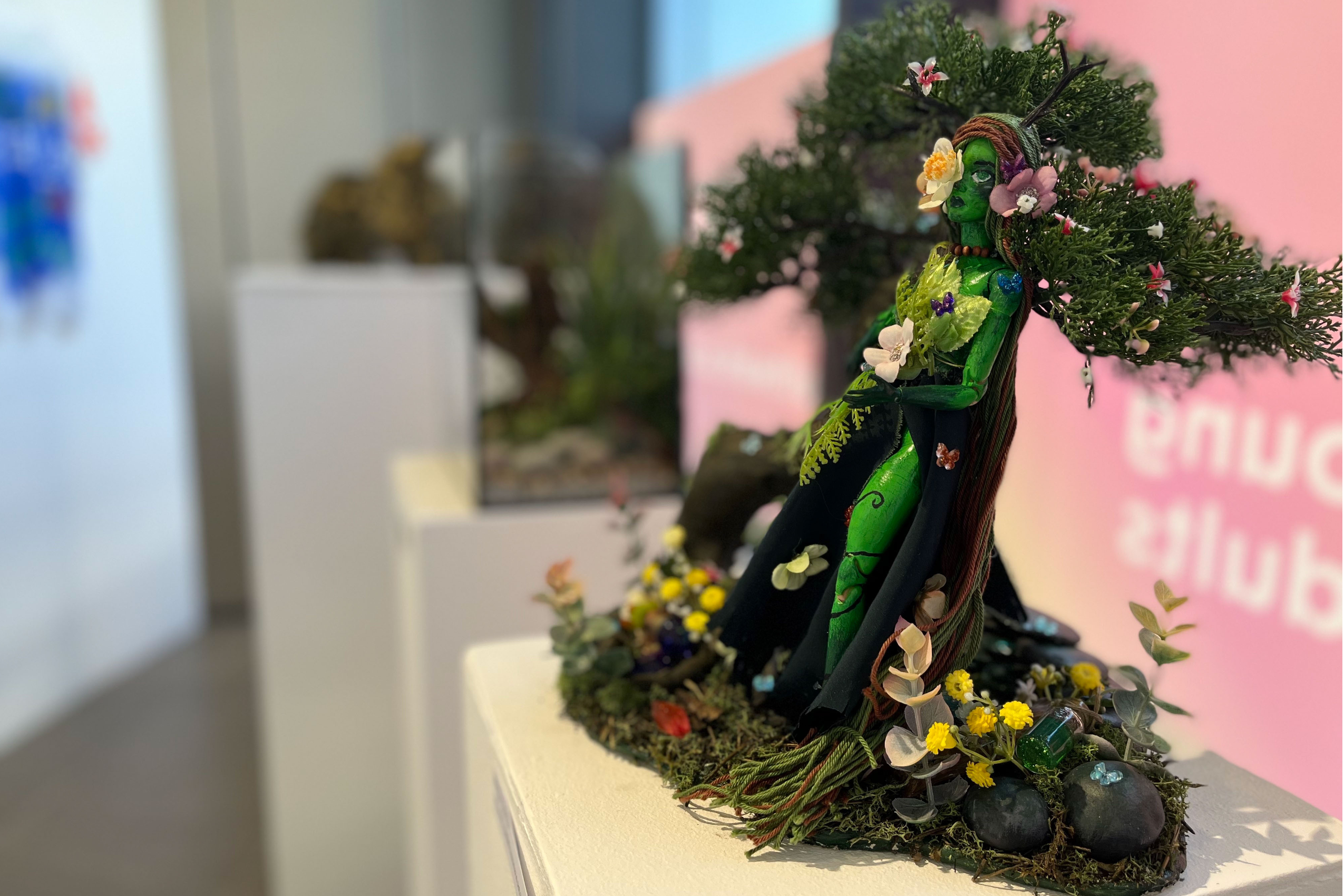 Annette Cast, Principal at Southwark College said: "We are thrilled with the skills and ability of our Creative Arts students and delighted to be able to acknowledge their talent in the Creative Arts Summer Show this year.
"Their brilliance, dedication, and hard work shine throughout the college, capturing the attention of anyone who passes by or enters our building. I enjoy seeing the engagement from visitors who are fascinated by the stunning displays and take pride in hearing all the positive remarks about our gifted students. I am excited to see what they will all go on to do next at university or employment."
Jon Fell, Head of Creative Arts at Southwark College, commented: "The Creative Arts students have produced a stunning array of original and challenging visual work. The College is incredibly proud of the high standards of imagination and technique displayed by our students. We hope everyone will take the opportunity to see and enjoy the exhibition."
Southwark College offers a variety of Creative Arts courses, including Music, Drama, Media, Fashion, Games Design, and Art & Design. For more information, visit southwark.ac.uk/creativearts.