Southwark College Business students got a unique insight into the banking industry when they visited Barclays Bank in Canary Wharf on 28 October.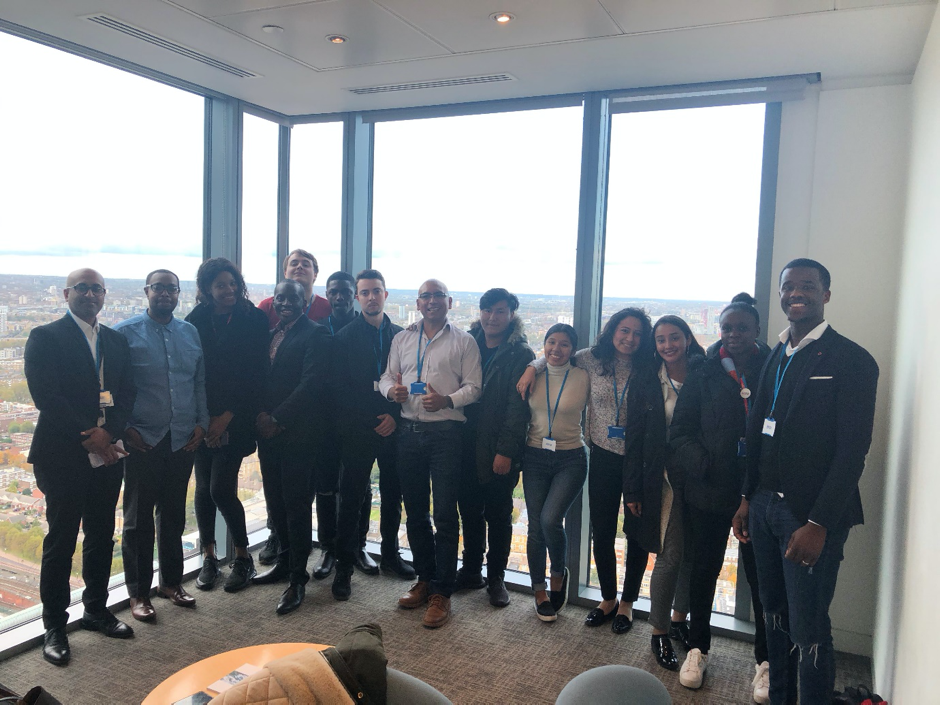 The group – which consisted of 16-18 learners on the BTEC Level 3 Business course and adult Access to HE Business and Law students – gained valuable careers advice from industry specialists and got a glimpse into working life in the Barclays Bank headquarters, a 32-floor glass skyscraper in the heart of the City.
The purpose of the visit was to help students understand the recruitment process used in banking, to assist them in creating their career development plans, and to give them interview practice and tips – including understanding the importance of first impressions.
As a result of the enrichment activity, learners have been able to implement the STAR (Situation, Task, Action, Result) technique in their UCAS personal statements, and have used their career development plans to complete E-Trackr.
Access to Business and Law tutor Ibrahim Bulale says: "The visit was invaluable in enabling learners to understand the functioning and work ethic of the banking industry. By hearing first-hand about what a leading bank is looking for in its new recruits, the students are now able to make informed decisions about their University and degree course choices."
BTEC Level 3 Business tutor Gulay Lawrence adds: "Learners have been able to reap rewards from the session already, applying what they've learned to their portfolios and essays, and using the interview skills they picked up to help them secure seasonal part-time work over the festive break."