Southwark College kicked off the term with a Higher Education Fair to allow students to talk to university representatives, learn about degree apprenticeships and gain insight into a wide range of careers. The fair took place to help young people and mature students make an informed decision on their next steps, whether in education or employment.
On the day, the College welcomed more than 20 universities, including Goldsmiths University, University of the Arts London, and University of Westminster, with the representatives of the universities sharing insights on student life, course information, UCAS applications, fees and finance and more.
The College's careers service was also present at the fair, offering information, advice, and guidance to students to help them achieve their goals and learn about the options available for their future.
Gwen Dwumaah, representative for University of the Arts London, said: "The students have been eager in gaining information from universities, they have had many questions and have listened with great interest. Attending the event was a great opportunity to talk through our range of courses with them and to share information on our Insights programme which supports' students during their application process whilst presenting them with a 360 experience of life at university."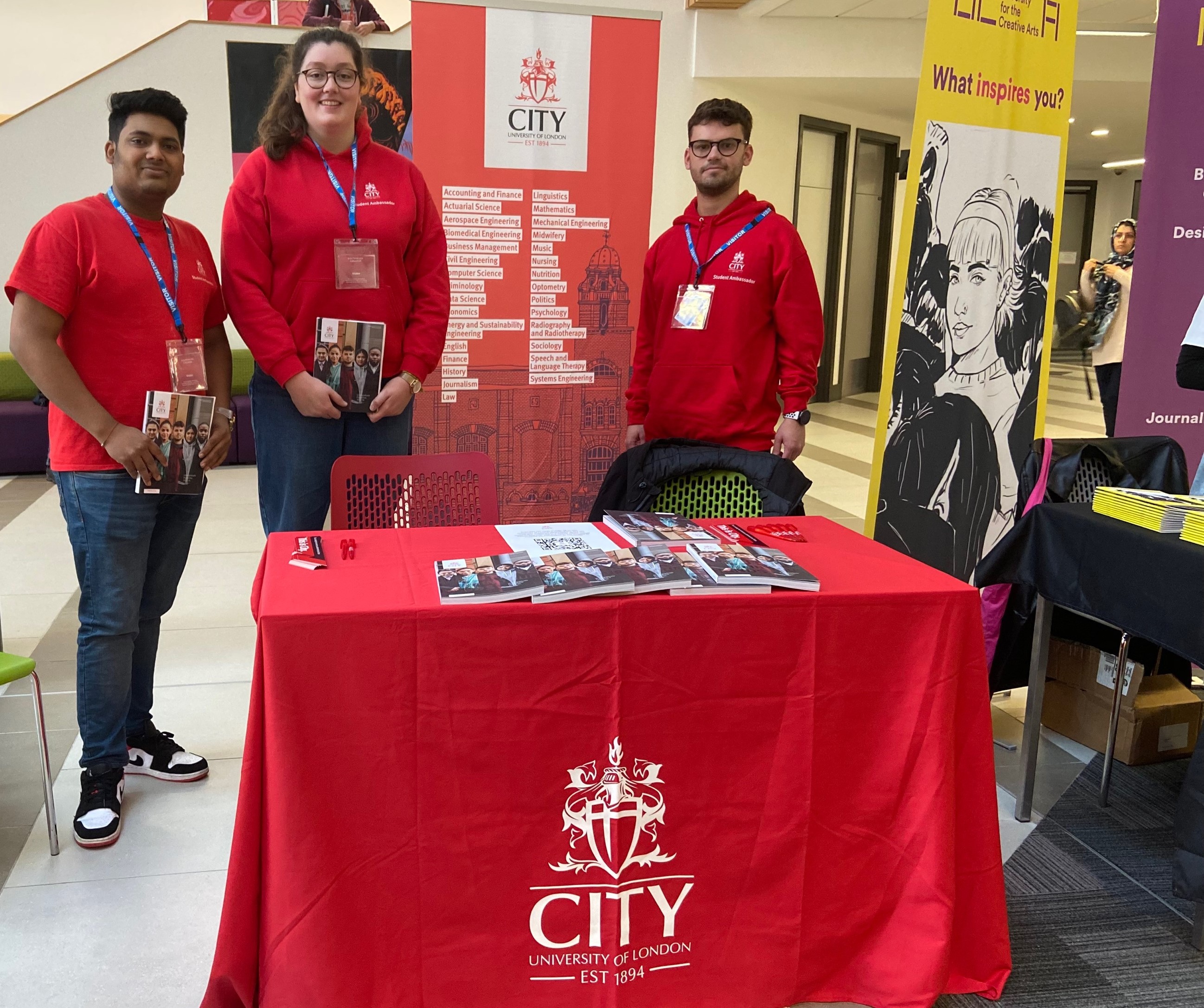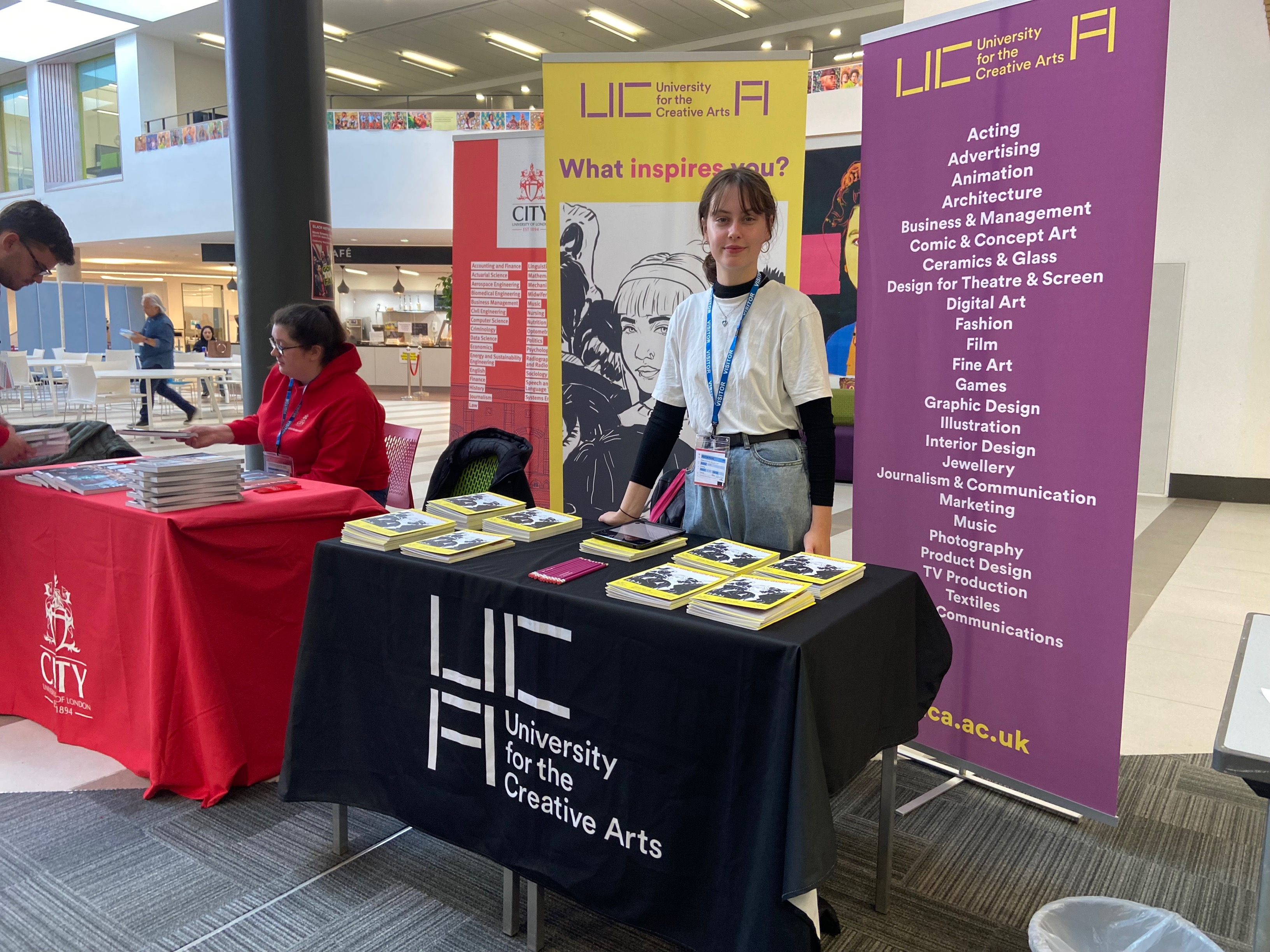 James King, Fashion Design student, said: "We enjoyed attending the HE Fair. The event was very helpful, and we were able to speak to many universities' representatives today. We also had the opportunity to find out about a range of courses, student support and programmes, such as the Insights programme delivered by University of the Arts London. I'm confident that with the information we gathered today, we will be able to choose the best progression option for us."
Southwark College's Careers service offers information, advice and guidance, support with CVs and personal statements and provides the opportunity for students to hear from external speakers to support students' future goals and aspirations. Find out more at southwark.ac.uk/careers