It's hard to imagine the modern workplace without IT and computing. In the fast-growing digital world, new career opportunities are continually being created.
Whether you're interested in becoming an IT project leader, developing and maintaining websites, or providing customer support, our courses will give you the essential skills you need to pursue a career in your chosen field.
Key information
We want to get you on a course and working towards your career as soon as possible. But there are some things you need to know...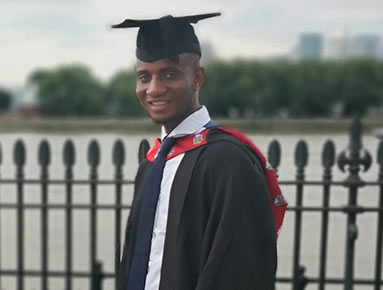 Chernoh Wuriee
"I have been able to attain a First Class degree and all this was possible because of what Sandra Fernando and other IT Tutors taught me – I really do appreciate their teaching and support. Thanks and keep doing the good work!"